In the ever expanding world of online movie streaming, legal websites often offer only old, classical films, or non-licenced flicks and indies. Legal movie streaming websites offer many different movie genres, coming from various countries, however, one particular genre can be found very often. Horror movies have recently become a trend when it comes to streaming websites, having many cult classics, foreign arthouse flicks and gory b movies. In this article you can read about the 5 best legal websites for streaming horror movies.
FEARnet
Certainly one of the best horror movie streaming services, FEARnet offers a huge variety of cult classics among horror fans. Their entire catalogue is free, and has many movies, shows, as well as blogs for every horror fan, whilst also keeping a very active message board, where fans of gore can discuss their favorite flicks. The website also has an excellent "news" feature, where you can read about all of the latest details from the world of horror movies.
Public Domain Torrents
Unlike FEARnet, Public Domain Torrents is not a website specialized for the horror genre, but rather an excellent free service offering legal torrents. The movies from their offer are very diverse, and come in many various categories. Usually they host only older movies, with expired copyrights, and in their collection you can find hundreds of horror movies as well, most of them being cult classics.
Fancast
Fancast is a website similar to Hulu, and is an excellent alternative to it, if you're a true horror fan. Unlike Hulu, Fancast has a large selection of cult classic horror movies such as the legendary Night of the Living Dead, Horror Express and many many others.
Jaman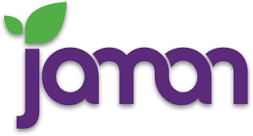 A relatively unknown service, Jaman specializes in a huge international selection of gory horror movies. With a unique repertoire of English, European, and Swedish arthouse horror flicks, Jaman also frequently adds and removes new titles, making sure that their collection as always fresh and unique. Any horror fan will certainly find what they need here.
 Asian Horror Movies
Asian Horror movies could probably be a topic of another article, realistically speaking. As a weird, twisted genre for themselves, Asian horror cinema is truly a unique experience. This website offers the finest selection of horror movies from China, Korea, Japan, and many others. Just remember that some of the most iconic horror films came from Asia, so visit this website, and maybe one day you stumble upon the latest Asian horror classic.
Conclusion
In today's age of digital cinema streams, where users can access free films online, legally, almost every genre of movies can be accessed from the safety of your home. Horror movies are no exception to this, and many cult classics, and unknown flicks are waiting to be discovered by the most devoted horror fans. Check out any of the websites from this list, and you are guaranteed to find the fright you're looking for.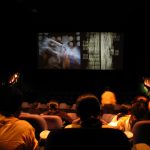 Hey! Film distribution is the common process of making a particular movie available for viewing by an audience. The film can either be distributed or made for public viewing either in a movie theater, TV programs, and the internet. The Internet is one of the most popular tools used to view and watch movies which can either be the pair or free.